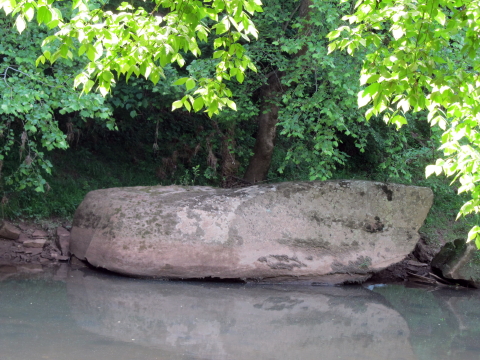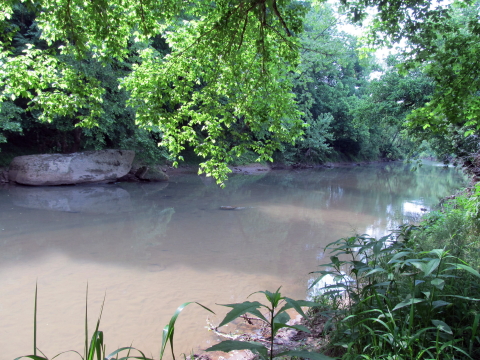 Renegade Nancy Hart's "Dancing Rock" along
the West Fork of the Little Kanawha
By Bob Weaver
Nancy Hart was not a lady, although historians refer to her as a "lady guerrilla."
She kept the company of blood-letting renegades and marauders during the Civil War, including the Moccasin Rangers, whose exploits are well-documented.
The lore of the lower West Fork Valley of the Little Kanawha recalls the Hart family living between the villages of Rocksdale and Richardson.
Oldtimers said Nancy, in her childhood days, would frequently go to her "dancing rock" along the river, and expend her energy singing and dancing. Nearby is the "Hart Spring" where the family got its drinking water.
Her high-spirited dancing energy served her well in adulthood, riding horseback with the loosely connected Rebels with a tendency to shoot people beyond her soldierly duties.
She was enamored with Calhoun's Moccasin Ranger Perry Connolly, becoming his girlfriend. A Calhoun resident wrote, "It was a match made in hell."
LIFE AND TIMES OF NANCY HART
See   BLOOD-LETTER NANCY HART WENT TO HER MAKER OVER 100 YEARS AGO
"A MATCH MADE IN HELL" - Nancy Hart's Renegade Life
WILL THE REAL NANCY HART COME FORTH
CALHOUN'S HELLFIRE BAND MURDERED INNOCENTS - Outlaws, Vigilantes, Plunderers
'LEGENDS AND LORE' RECALLS BLOODY AND TROUBLING TIME - Calhoun Civil War Hardships