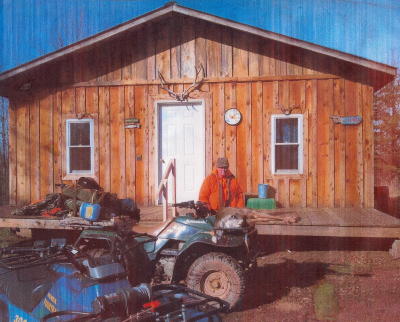 One of two cabins on Back Fork burned to the ground
Two rustic hunting cabins at the head of Back Fork (Big Springs) near the Gilmer County line have reportedly been burned to the ground by an arsonist.
The incident happened on July 18 between 6:30 and 7:15 p.m., according to Jerry Jones, the owner of one of the cabins.
The cabins were located about 500 feet apart.
The second cabin was owned by Kevin Moorehead.
Jones said State Police are investigating the incident, and anyone with information regarding the situation should call them.