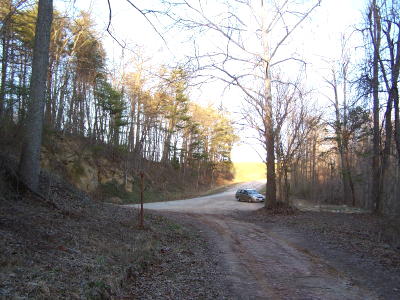 It's just a wide spot along Rt. 16 where once a village stood, with no markers or remnants
"Do you have any information about the town of Laugh? Or Lough?" (likely pronounced Law), asked Edward Harold.
"My grandmother, Schelley Lorraine (Morrison) Haddox, showed me where it used to be, telling me a little of the villages history," said Harold.
We have often written about faded villages, but most have a few landmarks or markers to designate their existence.
Not so with "Laugh" or "Lough."
There is not a remnant left on the spot, long vanished, according to the late Mayor of Five Forks Willard Jones.
Jones could not remember the village, but says it was located in what is now "a wide spot" beside State Rt. 16 a few feet into Ritchie County from the Calhoun line.
"Just after you start down the hill, that's where it was," he said.
"There was a store and house there, and they used to park a Calhoun school bus on the spot," he said. There are a couple roads taking off into the nearby woods.
He was unsure if it was once a post office.
So, unless some readers shed more light on the tiny village, it really is a ghostly spot, unmarked and barely remembered.